Detu MAX — First 3D 8K 360° VR Camera With AI
$2,99900

$2,999.00

Save $600
Tax included.
---
---
Capture 12K images and 8K video with world's first 3D 360° VR camera with AI chip for professionals.
The world's first 3D 8K 360° VR camera embedded with AI chip for professionals
Detu MAX is a professional grade AI 360° virtual reality panoramic camera that is equipped with true 3D capabilities. The camera can capture stunning 12K images, 8K videos and live stream (wired and wireless) with incredible clarity.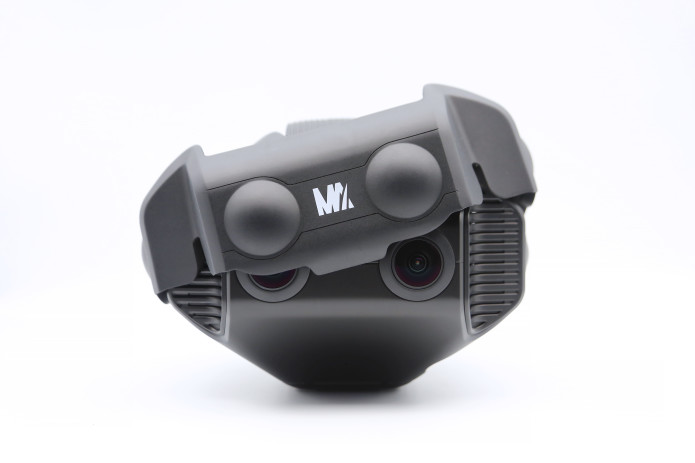 Designed for professional photographers and VR content creators, the camera is equipped with an AI chip to create superior quality UHD real 3D VR images. The AI chip enables real-time object tracking to capture realistic 3D portraits. The deep learning algorithm also selects and stitches together the videos and images inside the camera - without the need for a PC.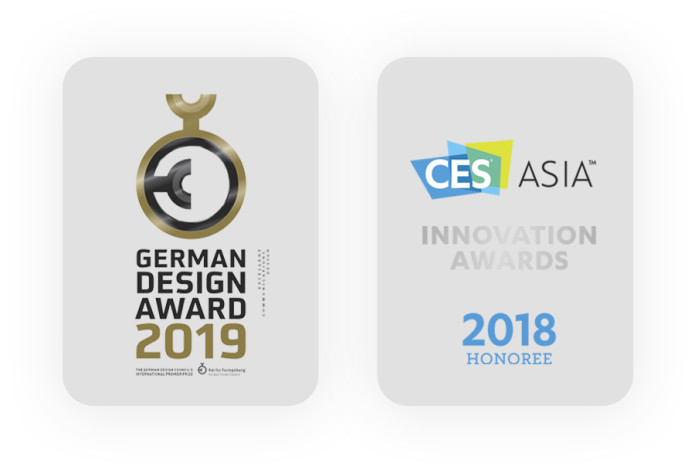 Detu MAX has already been awarded German Design Award 2019 and CES Asia Innovation Award 2018 for its outstanding features and professional photographers aimed design.

"There's 3D, 8K, 360, VR, AI, HDR, RAW and stabilization all packed into a metallic body. That turned out to be enough to get the Detu completely funded in just ten minutes on Kickstarter" -Digital Trends
"The 'Detu MAX' camera works by imitating the way the human eye captures its surroundings...This means that the content will be more comfortable for users to experience to push them further into the rendering than ever before." - Trend Hunter
MAX imitates how your eyes capture the world. Create the most lifelike 3D panoramic images and 360° views with binocular visual image simulation. See true 3D images with MaxMobile through VR glasses to experience the most realistic VR immersion.
 MAX can take 3D images with perfect clarity from a distance of 1 meter. With MaxMobile content creators are never held back, they can get close to their subject and create the very best 3D content.  
Get real-time object detection. Advanced and powerful AI technology ensures subjects are always in perspective. Simply select the area to be tracked and MAX will do the rest. 
Object-tracking is a perfect tool while live streaming, it can track a presenter walking across a stage and ensure they are never lost from shot. 
Detu MAX includes an AI chip with powerful deep learning capabilities to create 12K photos and 4K 3D videos inside the camera, without the need for a PC.
The AI chip also enables the camera to track objects with ease.
Engineered to enable users to create 3D VR live streams with ease, the camera can connect to a computer via an Ethernet cable, or wireless live streaming is possible over 2.4G and 5G dual Wi-Fi. It can live stream directly to YouTube, Facebook, and other 360°-enabled platforms.
Get extreme detail and color reproduction capacity with high-dynamic-range (HDR) imaging and video. Visualize stunningly detailed panoramas at up to 12K resolution.
Ensure professional quality images every time with Detu MaxMobile.
Maintaining the highest quality is critical. With Detu MaxMobile, all photo and video files are preserved in their original format so you'll always be working with the highest quality RAW photos and LOG videos. 
Store content easily with dual SD cards. It is recommended to use higher capacity and writing speed cards especially if filming.
The 4800mAh lithium-ion high capacity removable battery supports up to 60 minutes of continuous shooting. You can purchase a second battery and swap out during shoots if needed.
The MaxMobile Tripod is a portable, but sturdy solution for filmmakers to create that perfect shot. It can be adapted in height easily to accommodate any environment. 
Detu MAX Debut at NAB SHOW 2018
Some clips and pictures from when the Detu MaxMobile was first showcased at the NAB Show in Las Vegas.